With more and more employees working from home, Zoom has become a commonly used platform for work-related meetings. If you're like me, you're probably working in your pyjamas and your workspace doubles as the dining table – unless, of course, you've already mastered your at-home routine to the point where you wear real clothes during working hours, and keep a tidy, designated workspace (Bravo, honestly). For the rest of us, prepping for a Zoom call can be tedious when you've grown accustomed to wearing comfortable clothes and procrastinating on getting the chores done. So, for those who need some quick and easy tips on how to prepare for a Zoom call, here a few helpful ideas.
Getting ready for a Zoom call is eerily similar to taking a selfie. There are three main components you should focus on: Your look, the frame, and your background.

Your Look

The "look" is an all-encompassing term to describe your outfit, hair, and make-up. The key is to follow the same dress-code you would follow on-site. If you dress business casual at the office, assume that the code still applies on a Zoom call. You'll want to make sure your hair isn't a distraction, and if you wear make-up, keep it simple and professional.

The Frame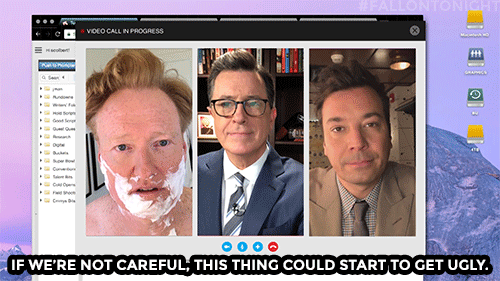 The frame refers to the video image your colleagues see during the call. Think of it as a passport picture – you'll want your whole head and the upper part of your shoulders to be in the shot. Make sure you're seated directly in front of the camera and looking straight ahead. This lets your colleagues know that you're speaking to them and not somebody else who is in the room with you. In order to get your angle right, your camera should be at eye-level. Getting the right angle helps ensure that your colleagues don't spend the entire call looking up your nose instead of focusing on what you have to say.

Your Background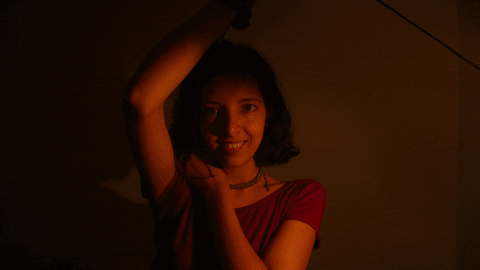 Your Zoom call should be conducted in a room with sufficient lighting. It can be a lamp, a window, or a campfire – just make sure you are clearly visible and not fading into the darkness. Avoid overly-casual settings, like your bedroom or the washroom. Try sitting in front of a plain wall, and shining a light on your face. Cut back on unnecessary glare by staying away from strong lighting. If you don't live alone, let your fellow housemates know that you'll be on a call so that they don't accidentally wander into the frame…it's awkward for everybody.